Be active outdoors in the beautiful Allgäu countryside - free of charge!
Skiing, cross-country skiing, tennis, mountain transport and much more.
Your outdoor pleasure starts right here on the doorstep of your 4-star Hotel Kronenhof in Oberstaufen. Our beautifully landscaped garden with a wild flower meadow, the views across the rolling green hills or in winter the snow-capped mountains ... awakens the spirit of adventure. For more active holidays in Allgäu. More natural beauty. More outdoor experiences. For those who like shopping, traditional festivals and markets, local theatre and events, or the nightlife in wine bars and dancing in night clubs, you can reach the centre of Oberstaufen in a few minutes walking distance.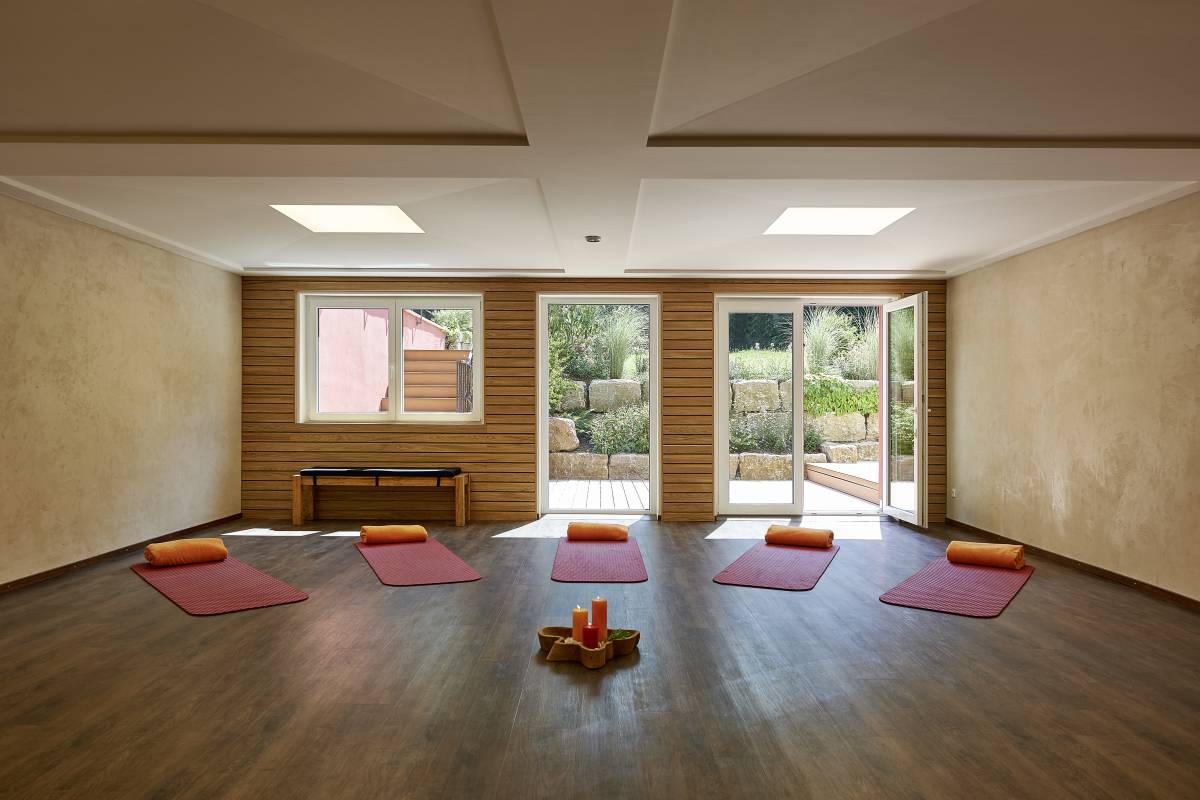 Kronenhof weekly programme & gym
Stretching, strengthening and relaxation exercises, aqua aerobics, hiking and nutritional lectures: with our weekly programme you will do something good for yourself. And for the targeted strengthening of muscles and endurance, our gym room is at your disposal.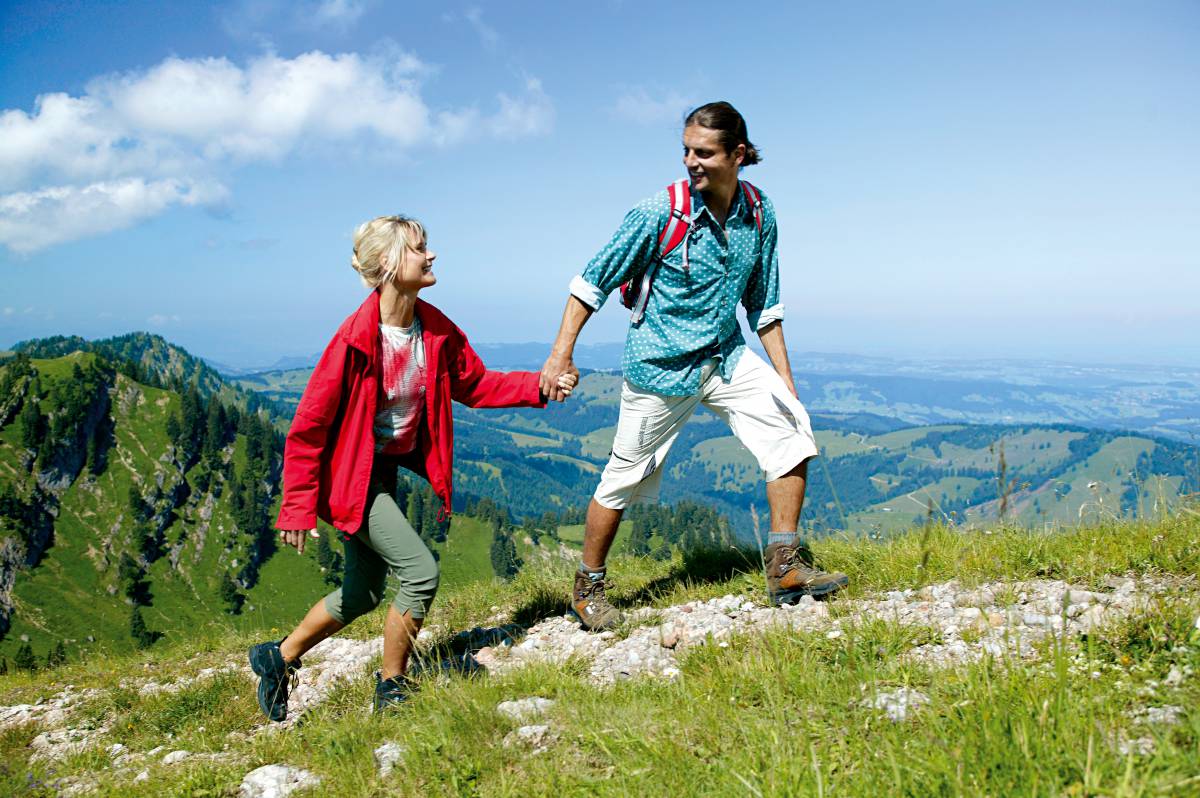 Hiking at any time of the year & biking
Discover the beauty of the Allgäu region on an active holiday, with 300 km hiking trails (200 km winter walking trails) with 160 alpine mountain huts and highlights such as the Hochgrat mountain, the Nagelfluh mountain range, the Buchenegger waterfalls, and some of the oldest trees around! Or on breathtaking bicycle routes, for all levels ...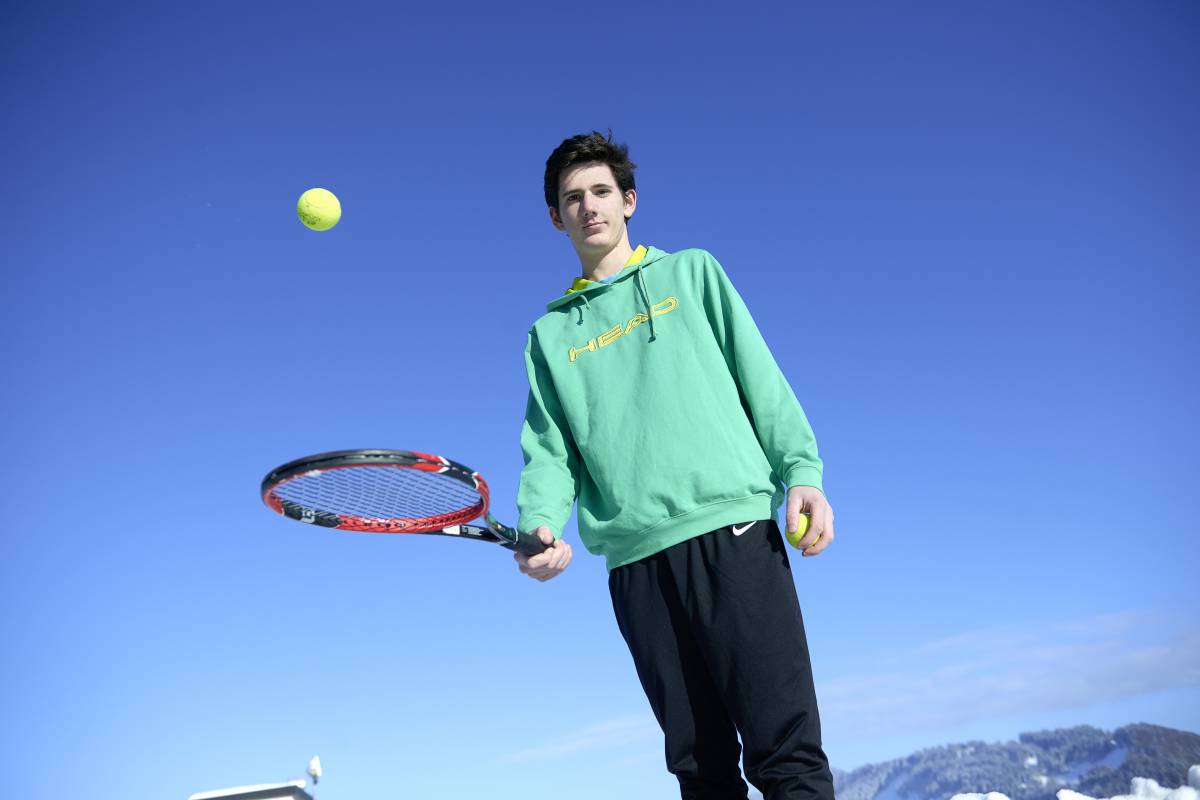 Tennis - directly opposite
The idyllic tennis facility, directly opposite our hotel, invites tennis players to pursue their passion during their Allgäu holidays - free of charge! And the right tennis instructor is available here at the Hotel Kronenhof: Johannes - son of the manager, C-coach.
Cross-country skiing directly at the hotel, ski and snowboard & winter fun
The cross-country trails begin directly at your Hotel Kronenhof. Winter fairy-tale dreams come true with winter walking, ice skating, tobogganing or horse-drawn sleigh rides.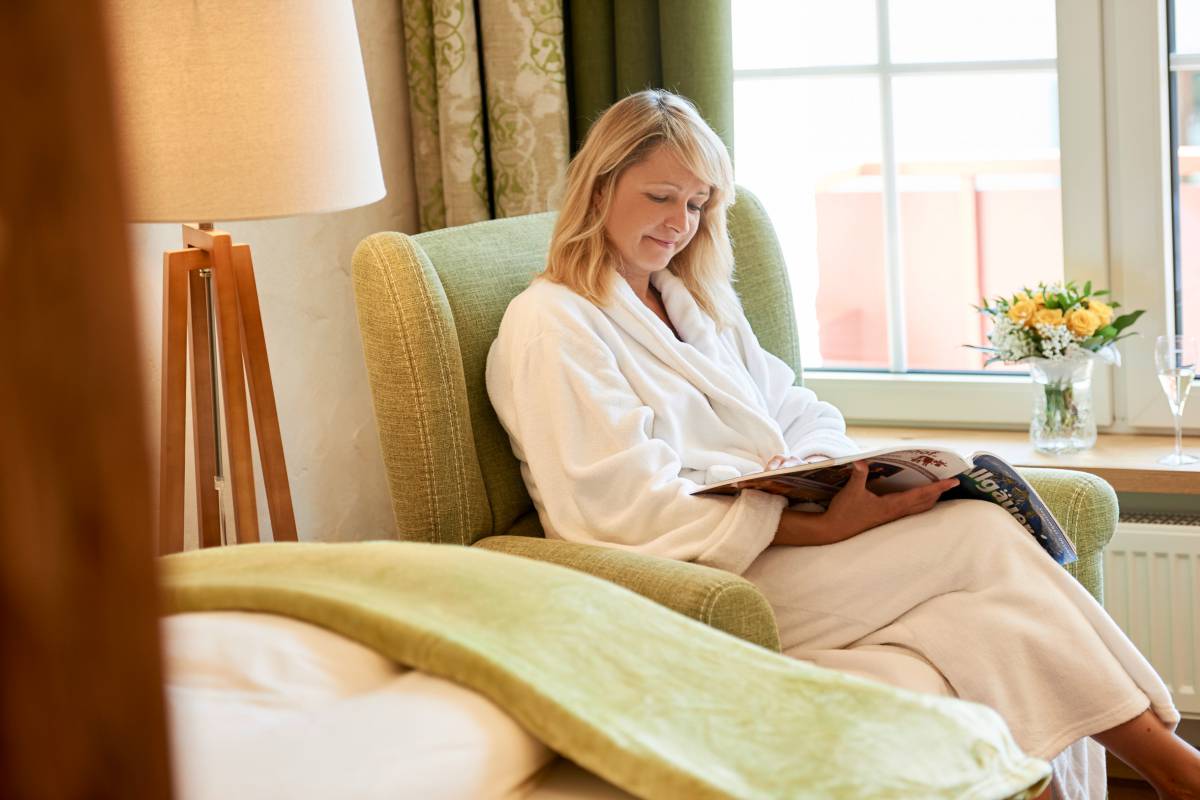 Oberstaufen and the Allgäu region ...
10 excursion tips
See & experience Allgäu on holiday!
Why not plan your excursions from home?
We will be happy to advise you personally on your tours during your holiday here in Allgäu.
Eistobel gorge in Maierhöfen (20 minutes by car) - impressive waterfalls that transform into a bizarre ice landscape in winter
Allgäu mountain farm museum in Immenstadt-Diepolz (30 min.) - historical mountain farm life, from over 200 years ago
Wangen (30 min.) - pretty town centre with historic buildings, Leberkäse (meatloaf) in the legendary Fidelisbäck bakery, Wednesdays weekly market
Skywalk Allgäu in Scheidegg (30 min.) - 540 m long suspension bridge at a height of 40 m
Lake Constance, Lindau (40 min.) - special "island flair" with harbour, fantastic buildings and many art & craft shops
Kempten (45 min.) - "Metropolis" of the Allgäu, former Roman city, rococo residence for the abbots
Ravensburg (1 h) - historic enchanting city with many towers and turrets
Ski jumping hill Oberstdorf (approx. 1 h) - ski flying history with tradition
Neuschwanstein Castle a fairy-tale castle built by King Ludwig II and Hohenschwangau Castle, near Füssen (1 h) – a world-famous landmark
Take off and discover Allgäu from above - with one of the paragliding schools in the region.